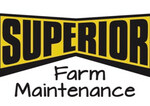 WM Environmental have a team of highly skilled and experienced Environmental Planning Consultants. This team plays a key role in delivering our end-to-end environmental support vision, as they take care of the front-end of our clients' projects by obtaining the required Resource Consents. Successful projects include securing consents from local District Councils across a range of activities, from sub-division, to building development to land use for business operations.
The following highlights some of our recent projects, many of which will be familiar if you've spent time in Invercargill recently!
207 Dee St – Bay Audiology Hearing Clinic Application for Land Use Consent
Bay Audiology provide healthcare services and are based in the heart of Invercargill City's central business district. Our team at WM Environmental started working with Bay Audiology Invercargill in 2019 when they needed help with preparing an application under s88 of the Resource Management Act 1991 for a resource consent to undertake a healthcare activity from a building within the Business 1 Zone. The primary focus of the application, which was set to be presented to the Invercargill City Council (ICC), was that the business would not be providing any designated off-street parking for their services. We lodged the application with ICC, kept Bay Audiology up to date with the status of the application, and once completed, delivered it to our client at Bay Audiology which was a great success.
45A & B Avenal St Development – Subdivision Consent Application
This client had a dream to turn a section of land into four residential lots in the Residential 1 Zone, which we helped make possible by obtaining a Subdivision Consent. The area was identified as being in a multiple hazard zone, as well as being in the Invercargill Airport flight path. The proposed lot sizes were also underneath the Council's Permitted Activity threshold. This meant it was more important than ever to get the consent application right — a job we weren't going to shy away from. This work required us to work alongside the client as well as Regional and District Council staff to obtain the information required for the Consent Application. We then drafted and lodged the application with ICC while checking in on its progress and relaying that back to the client with further advice. Finally, we identified what landowners were considered to be affected parties and liaised with the various stakeholders throughout the project — an excellent outcome for our client and our team.
Superior Farm Maintenance – Land Use Consent Application
Our client, a local Southland contractor specialising in farm maintenance, culverts, farm drainage, dairy lane repairs, earthworks and site works, was seeking to establish a contractor's yard within the Winton Area. Due to the location being in the Rural Zone, a Land Use Consent was required from Southland District Council. We led and managed this project, which included undertaking a site inspection, preparing the application documents and liaising with NZTA to obtain written approval for the proposed activity. Superior Farm Maintenance now have a fully-functional contractors yard at 14 Thomsons Crossing Road West, a project which we were delighted to have been a part of.