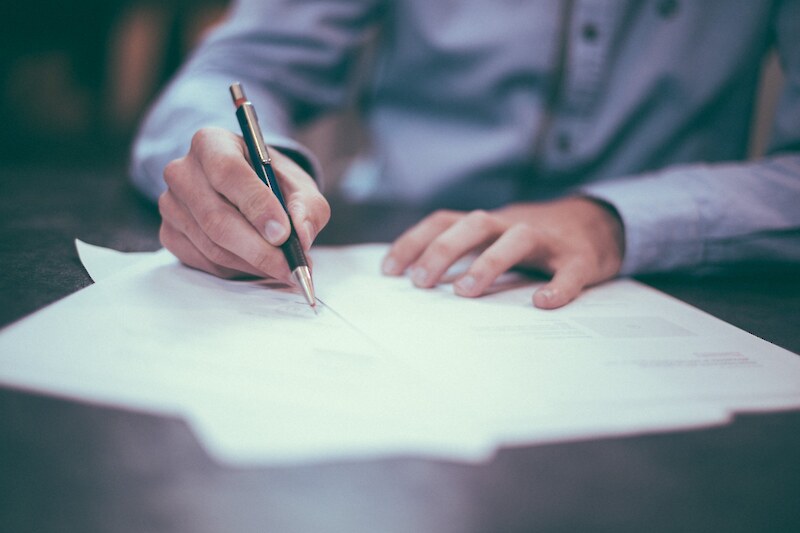 What is an Environmental Management System?
For many individuals and companies, the term Environmental Management System (EMS) can sound like an unfamiliar and therefore onerous way of managing your interactions with the environment.
But it is quite simply, simple. All you need is a good framework in place.
A sound Environmental Management System keeps you on track, lets you establish, measure and achieve goals, and ensures that if a regulator comes knocking on your door there will be no surprises.
But what actually is an Environmental Management System and how do you develop one?
A good Environmental Management System records all your various requirements and puts a framework in place to ensure you're meeting all of the relevant regulatory requirements. Below is a small snapshot of the things that can be included:
Resource consent responsibilities,
Stakeholder (people who have an interest in what you are doing) needs and expectations,
Controls to manage your potential impacts on the environment,
Confirmation that you and other people in charge of those controls are competent,
A framework for continuous improvements (goals, objectives), and
A process to review if what you're doing is working.
In its simplest terms, an Environment Management System should help you complete the cycle below in regard to your operation.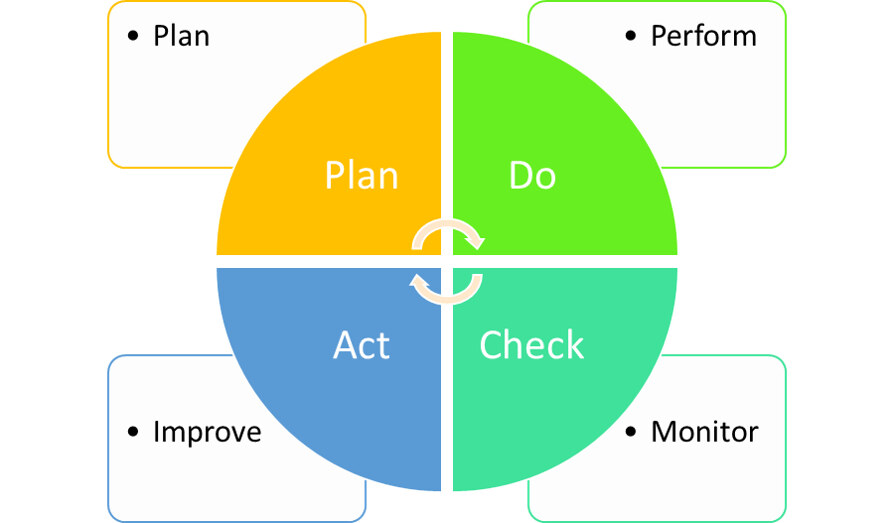 Environmental Management System Cycle
How do I develop an EMS?
We've covered off some aspects to include in an EMS, so let's take a look at the development of an EMS. This is the tricky part because you need to consider what your purpose is. The diagram below will walk you through those steps.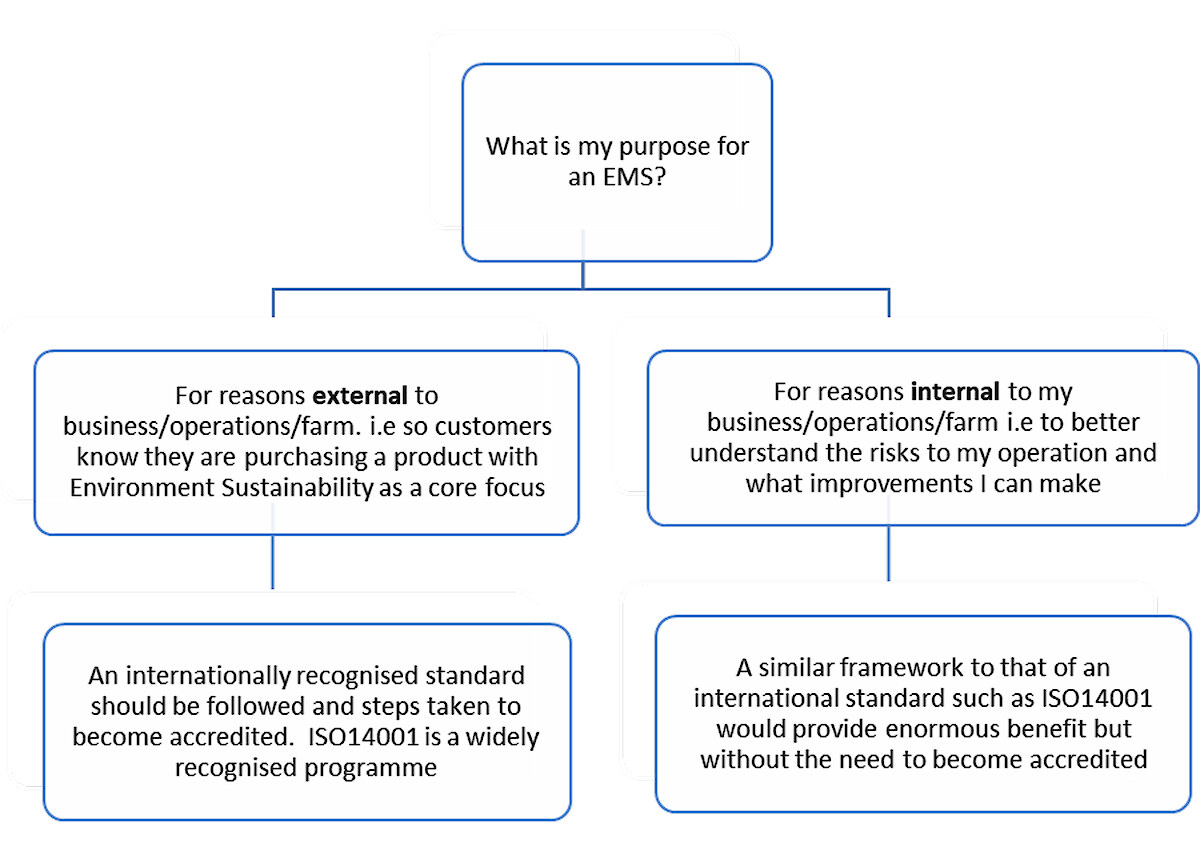 What is my purpose for an Environmental Management System?
Now you know what path you want to take – how do you take the first step?
An Environmental Management System makes good business sense - it reduces your risk, can improve your financial bottom line through waste reduction and performance efficiencies, ensures your staff are well trained and know what is expected of them, and most importantly every improvement in your environmental footprint ensures we leave the world in a better place for our future generations.
WM Environmental has vast experience in developing Environmental Management Systems, with a team who have not only developed the systems but also spent time on the ground floor implementing, managing and influencing others (such as staff members) to get on board. The first step you should take is to give us a call to discuss your purpose and we can provide you with all the information you need to get started.
Posted: 26 June 2020