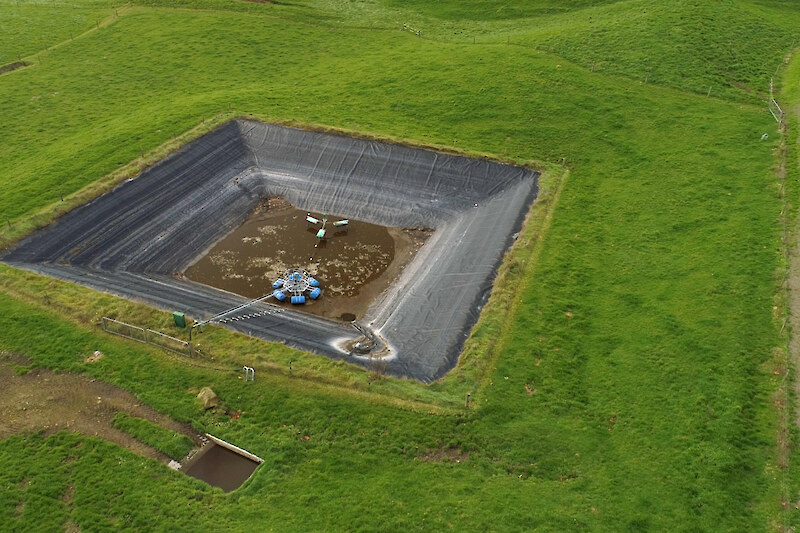 The Otago Regional Council are revising their freshwater framework, with a proposed Land and Water Regional Plan due to be notified in 2023 and amendments to various other Plans and Policies also underway. These updates follow on from amendments to the Regional Plan: Water which were made operative in June 2022.
For livestock farmers, including dairy farmers, this means there are new provisions for managing water and effluent, and further changes on the horizon. So while you may not need a Resource Consent for your farming activity immediately, its most likely you will need one in the near future.
The first area of focus is on agricultural effluent storage facilities. If you have a storage pond or tank, then you may already need a Resource Consent. Check out our summary below to see what you need…
Effluent Storage - Do I Need Consent?
Was your Effluent Pond Constructed Prior to 25 March 2020?
May not need Consent, as long as:
It is sized at 90% volume of the Dairy Effluent Storage Calculator (DESC); and
In the last five years a suitably qualified person has certified it as having no visible holes, cracks or defects that will allow effluent to leak; and
It meets the pond drop test criteria; and
You have a management plan as described in the Schedule 21 of the Water Plan; and
You supply the above to ORC upon request.
Don't meet These Criteria?
You will need to apply for a Resource Consent, and chances are you will need expert advice to do so.
How do I Know When my Resource Consent Application Needs to be Lodged?
The requirement to apply for Resource Consents is staged over several years, depending on the capacity of your storage.
Days of storage available* 0-10 days Application in by 1 June 2023
Days of storage available* 11-40 days Application in by December 2024
Days of storage available* 41+ days Application in by days December 2025
*(as calculated in accordance with Schedule 19B)
I'm Building a New Storage Facility – What do I Need to do?
You need to apply for a Resource Consent before you start the work. The application process requires detail from a Suitably Qualified Person, so it is likely you will need support with this process.
Under the ORC Water Plan rules, you will need to provide the following information about your animal effluent storage facility:
How many animals generate effluent and how often? For example: how big is the milking herd? How often are they milked? How long is the season?
Type and size of storage e.g. pond (synthetically lined, concrete or clay) or an above ground tank
Minimum volume required for new storage (using Dairy Effluent Storage Calculator)
Was your Effluent Pond Constructed After 25 March 2020?
You will need to apply for Resource Consent. Your application will need to include the information shown above.
Need Some Assistance?
Our team has extensive consenting experience and can support you in preparing for Resource Consent applications and ensure that potential interruptions to your operations are minimised. We focus on reducing the risk of stringent consent conditions and on minimising cost and delays for your Consent application to be processed by ORC. We work with you to ensure your Resource Consent is fit for purpose, that is, any conditions imposed by ORC are workable for you in your farming operations and the extent to which you and your team understand their purpose and how to comply with them.
It typically takes between 6-12 months to prepare for a Resource Consent application.
Our team are ready now, to help you identify what you need to do to ensure you are fully consented and compliant with the new regulations.
Posted: 24 March 2023